Upcycling Techniques
Project Ideas
  Our family has experience running pre-owned furniture stores for many years. Many of the items of furniture acquired needed a little updating or renovation, now referred to as
'up-cycling'
Here at Chisholm Mills we love to inspire creativity. We believe that there is no wrong way to do something and experimenting is key in finding your way. We do however like to share our experiences and best practices.
Sometimes the best way is to take inspiration from others. We love to see projects that our members are undertaking and sharing ideas really does help. Below are a few of the projects we have recently done in our central workshop.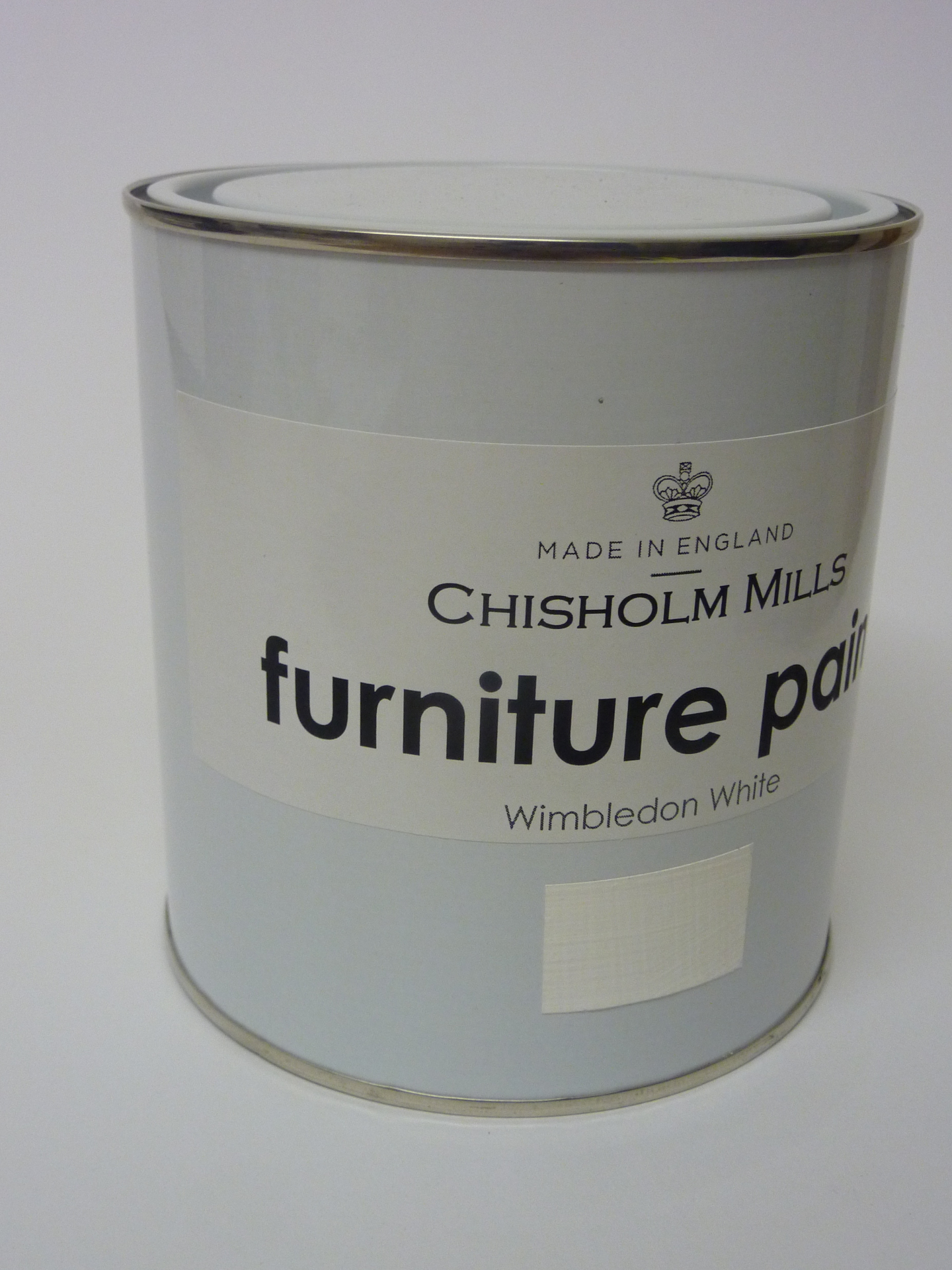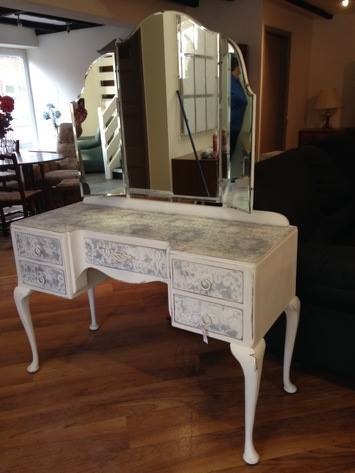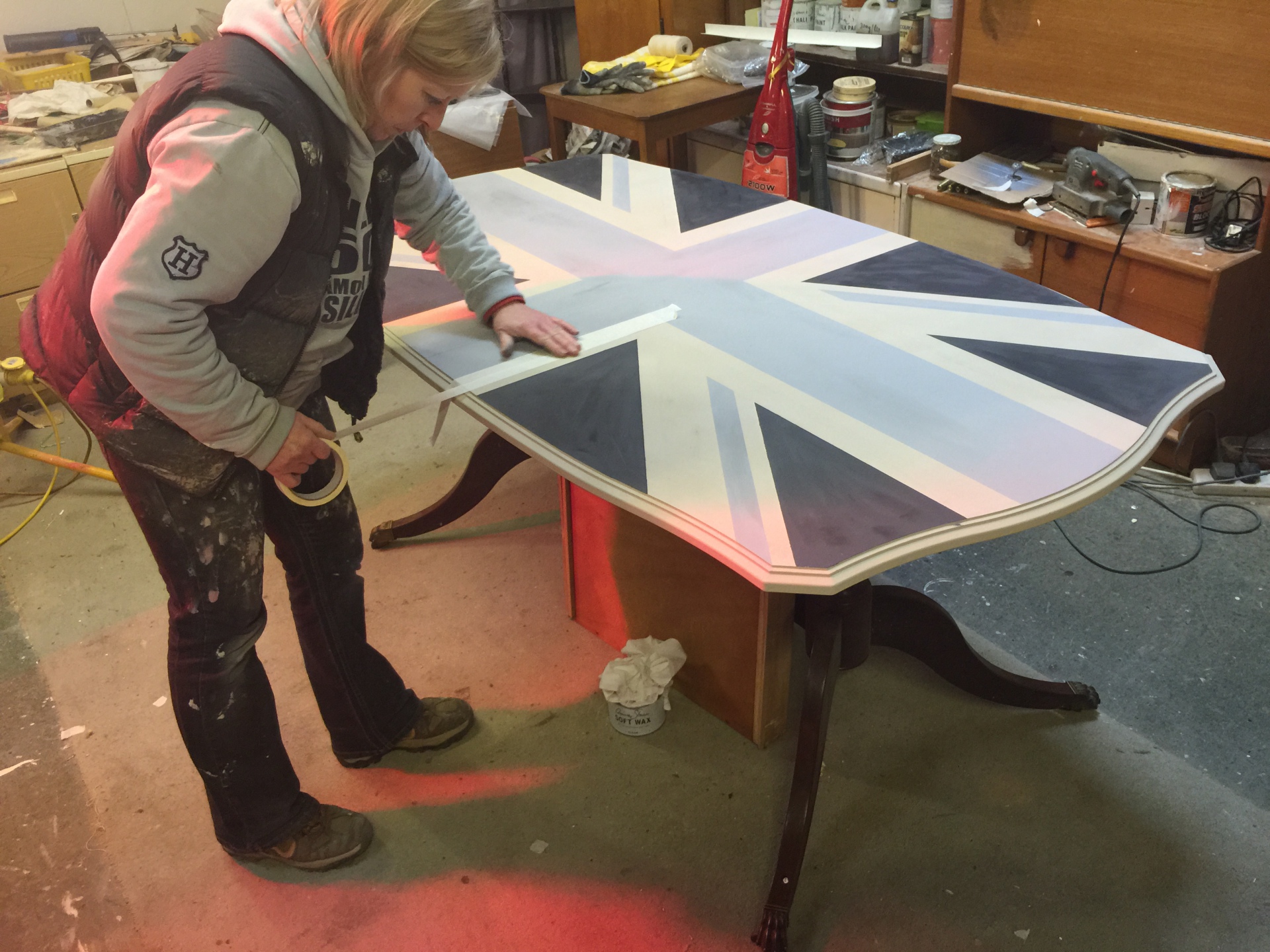 We used to use a variety of paints from leading brand names until, as we were using so much, we thought we would create our own. After 12 months research and experimenting we cracked it!! Chisholm Mills furniture paints and waxes was born. Our up-cycling team who had many years experience using other brands were delighted with the final outcome and now Chisholm Mills is all they use.
Why not mix two of our paints to produce your own unique colour. With mixing paints the colours available are endless. We also love applying one coat of paint with a contrasting coat on top. When distressed the bottom colour shows through and can look truely magnificent. 
Also dry brushing over an applied coat gives a great effect. We will be posting extended upcycling techniques soon so watch this space.
The above photo is of a recent union jack table using Highland Mist, Stonehenge and Breakfast Tea. We wanted to try something a little different from the norm. Using a long steel ruler we marked out the lines and used masking tape to divide the sections. It turned out great!